When two opposites meet, a collision is expected. What is not as expected is common ground and similar stories about how they got to be who they are. Individualist Ms. Ji Young is an obvious celebration of our differences even as it shines a light on the weak spots and we realize that nothing says we can't still be who we are, and not make little tweaks in the protective amor we wear as a shield. It's an hour's introspective journey that is over too soon and that will have you aching for more even as you realize with a sinking sensation that it's only a two episode drama movie and soon, this delight of a short drama will be over.
The Episode in 5:
1. We get our intro to Na Ji-Young (who's my spirit animal) and Byeok-Soo (who is also me, but with a bit less self respect, or at least that's what I like to tell myself)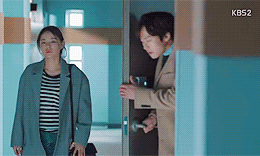 The drama starts with Ji-Young visibly pissed as she tries to get some sleep whilst she's in bed. But her neighbours are noisy and one of them is even nosy enough to come to her door to ask her to give him her WiFi password. The neighbour is Byeok-Soo who's being egged on by his girlfriend Ye-Jin. Ji-Young does what any sensible person would do when their neighbour comes asking for their WiFi password because their "router is faulty": she slams her phone down and walks away. Honestly, I was cheering so much in this scene. Like come on. Do you know how expensive internet is? Why the hell would I give anyone my password? Anyway, the next morning, Ji-Young meets with her psychiatrist: Soo-Kyung. It's a regular occurrence it would seem and Ji-Young asks that Soo-Kyung say something and also up her sleeping pills dosage. When Soo-Kyung refuses, Ji-Young calls her a quack and Soo-Kyung points that Ji-Young is hardly the ideal patient either. She promises to do her bit if Ji-Young actually starts writing in her journal like Soo-Kyung had asked her to. As for Ji-Young's sleeping troubles, she suggests that Ji-Young have some sexy times with her boyfriend: Yeon-Seok. The only problem is that Ji-Young's decided to break up with Yeon-Seok and the latter follows her to her apartment to talk things out. Meanwhile, Byeok-Soo who's the extrovert to Ji-Young's introvert is having girlfriend troubles because a packaged delivery that he'd asked be given to Ji-Young to hold onto for him had been dropped on the floor by her (he's pretty friendly to her but Ji-Young's ignored him at every chance he's taken to be friendly with her) and his girlfriend's new phone's screen had broken as a result. What results in the apartment is both men begging their respective girlfriends not to break up with them (although in Yeon-Seok's situation, he's more demanding than pleading). The resulting tussle lands them in a police station where Ji-Young writes a statement and Byeok-Soo has to spend the night in jail. Meanwhile, Ji-Young has the audience learn the reason for her break up: she'd gone to visit Yeon-Seok at his office and caught him flirting with one of his colleagues and then he'd called Ji-Young abnormal whilst talking to another of his colleagues (what a jackass!).
2. Our leads continue to be vastly different (and I'm definitely looking forward to the opposites attract story this is turning out to be)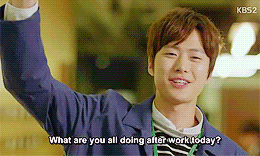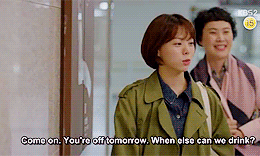 The drama continues showing us the vast differences in our leads. Ji-Young ignores calls from her mother and even goes as far as blocking her. Byeok-Soo meanwhile calls his mother and eagerly tries to make plans with her, but she hangs up on him. His father is also too busy to meet with him and so Byeok-Soo turns to his colleagues who immediately start gossiping on the intranet that he's going to be needy since he just broke up with his ex (wow. What jackasses. They do know that he can read their messages right?). They all agree to ask him to take them to somewhere expensive and when they make their demands, Byeok-Soo who needs the validation of others although he knows they're badmouthing him smiles and agrees to treat them. It's the same reason why he willingly accepts the work his colleagues push off on him (they all dump their work on his desk like it's the expected thing). Ji-Young meanwhile cuts off her colleagues who try to be nice and ask her out for drinks. She calls them out on it however, stating that she's unwilling to switch shifts with them. When one of them says it's for her child's Christmas present (that her child had asked Santa for), Ji-Young tells her that it's not bad for the child to learn that Santa doesn't exist, and with that, she walks away (hahahahahhaha. I love her!!!!).
3. The sparks fly although our leads can't read what it is quite yet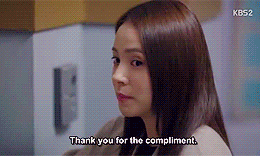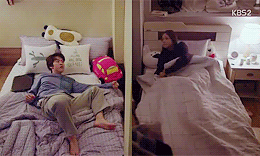 After partying with his colleagues who all leave their bill for him to settle (urgh that's so annoying!), Byeok-Soo heads to the movies where he proceeds to cry at all the love scenes. He's obviously terrified of being lonely in his apartment so he stays for the late night movie showing. Unfortunately (or fortunately), Ji-Young's there to watch the movie as well, and although she's pissed because she likes watching movies at the cinema alone, she ends up staying for the movie where Byeok-Soo works his way to sitting beside her and hiding behind her at the really scary scenes (hahahahaha). He is still so scared that he follows her all the way home and when she bristles at his company, he makes a comment about her probably being a loner in school who didn't have any friends. Ji-Young stops, the words obviously having hit a mark. She tries continuing walking away but Byeok-Soo brings up her lifestyle and predicts that she will die alone. Ji-Young sees nothing wrong with her dying alone, unlike Byeok-Soo who would marry to avoid loneliness, except his wife would die before him and his kids would ship him to a nursing home (ouch!). The two neighbours glare at each other and them stomp over to their respective apartments where they proceed to complain about each other to the poor security guard (hehehehehehe) and try to make the night as unpleasant for each other as possible. The next morning, Ji-Young takes her typed out journal to Soo-Kyung who's delighted at Byeok-Soo's antics and declares that he's a perfect match for Ji-Young (I agree!!!!). She also insists that she can't treat Ji-Young until Ji-Young is honest to herself, and tells Ji-Young to write in her journal all over again.
4. Nothing forces a bonding like an unexpected poop session that happens in someone else's bathroom (hahahahahhaha)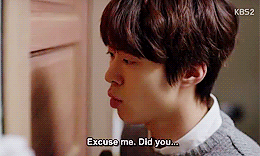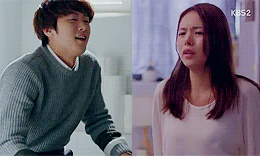 Ji-Young leaves Soo-Kyung's office and heads back home where to her dismay Yeon-Seok is waiting for her. He's come to apologize for his outburst to her in the police station when he'd declared that she will die alone. Unfortunately, Ji-Young who's been holding her stomach in pain tries getting away from her. In the tussle she falls and farts upon landing. Her humiliation complete, she runs to her apartment and Yeon-Seok follows her, convinced that she's not feeling too well. Ji-Young tries entering her apartment but she's forgotten her code. When she sees that Yeon-Seok's called in the guard to come and open the main door, she panics, remembers Byeok-Soo's door code and types it in, then runs into Byeok-Soo's apartment and heads straight for the bathroom. Unfortunately for her Byeok-Soo's homw and she has to have him go help her get a locksmith and a change of clothes because she's soiled herself (it's humiliating for her but I'm laughing. Hahahahahaha). Whilst in her apartment, Byeok-Soo snoops around and notices that not only did Ji-Young used to have a cat (just like him), but her parents are divorced as well. Ji-Young meanwhile sees Byeok-Soo's pictures and pieces together that he was a foster child. The next day, Byeok-Soo heads out to go visit his mum. It's obvious that although she likes him, his sister however is using Byeok-Soo for the money he willingly gives her as her brother. This is further proven when his mother calls Byeok-Soo to inform him that she's dis-inviting him from the family trip she'd invited him for because her daughter's not comfortable with him being there (what a bitch!). Byeok-Soo's about to hang up when he overhears his mother's conversation with his sister where the former wonders why her daughter's so mean to Byeok-Soo considering what Byeok-Soo does for them. His sister scathingly points out that of course Byeok-Soo acts that way, they did raise him after all even though he's not a true member of their family (I repeat. What a bitch!).
5. Nothing cements a bond like realizing that both of you have been dealt cruel hands by the world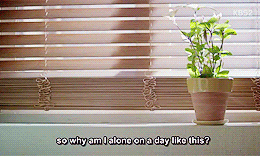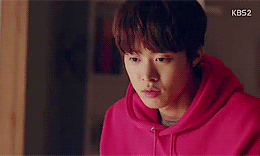 Christmas morning has Byeok-Soo miserable as he's all alone for the holiday and none of the people he reaches out to, respond to his messages. He gets a call from a colleague however and just as he's cheered by the thought that someone is thinking of him, he deflates at the realization that the person is once again calling to ask him for a favour. Fed up by it all, he finally deletes all the pictures of Ye-Jin on his phone and tears up the prints of her pictures as well. Then he calls his colleague to give him an earful only to realize that he was talking to an electronic voice (the number's out of reach). Ji-Young's apartment on the other hand pops some sleeping pills and drifts between consciousness and sleep where she sees her dead cat and flashes back to the major arguments her parents constantly had and how they neglected her in their selfishness. She finally emancipates herself from her parents (when they have yet another argument about which one of them will raise her) and chooses to raise herself and live by herself. Byeok-Soo meanwhile gets worried after Ji-Young's music starts playing really loud and she doesn't respond when he knocks on her door. He types in the code he'd suggested the locksmith use on her door believing she must have changed the code and is surprised when the code works. He's alarmed however when it seems like Ji-Young's slipped into a coma. Thankfully, he's able to resuscitate her (or did she finally just wake up) and the two former enemies finally have a heart to heart. Ji-Young is surprised that someone with Byeok-Soo's personality is unloved and she gets angry on his behalf when he tells her of the partial treatment he gets from his adopted parents. She doesn't think he should stand for it, and suggests he become like her: stay on his own without being concerned or focused about other people. Byeok-Soo wonders if that still won't make him lonely and the words clearly get to Ji-Young, who then suggests that they stay together that Christmas, after all, if they combine their twin beds, it would be enough space for the two of them (awwwwwwwwww).
Character I wanted to bitchslap: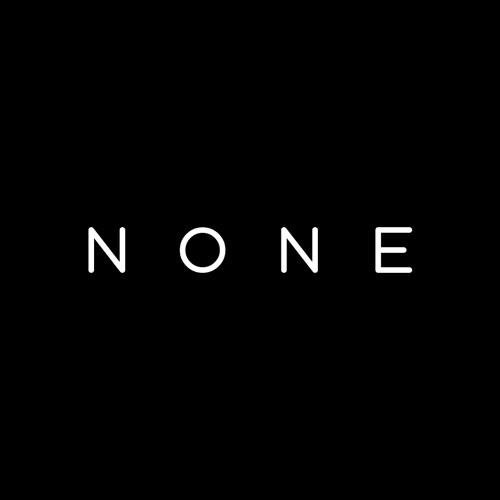 No one in this episode. Like there were a ton of people I found annoying. But not enough that I wanted to bitchslap them.
Headache inducing moment: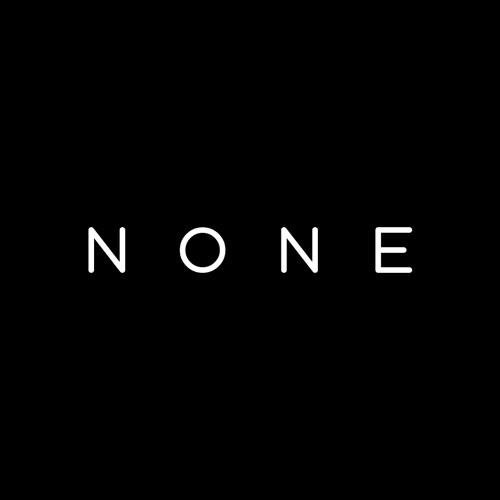 None in this episode.
Alcohol Rep:
This episode is 100% a Mimosa Float, a warm vibrant celebration of our differences, even as it shows that people with different personalities can indeed find common ground. Many times than not a lot of dramas and shows make it seem like being an introvert is wrong and being an extrovert is ideal and that is honestly unfair. There is nothing wrong with either of those personalities and I love how Individualist Ms Ji Young is telling that story. I also love how both characters have both been dealt a painful hand and each of them decided to react to it differently: one person closed herself off from most human interaction and the other became obsessed with the idea of being loved and liked. I find both instances relatable because I have been both Ji-Young and Byeok-Soo and to be honest we all have been. The two characters are so real and so relatable that it's almost painful to watch and I'm so invested in Ji-Young learning to let certain people in (not everyone though. I fully support her independence and need to be alone) and Byeok-Soo learning to stand up for himself without fear that he would lose the love of the people he's standing up to. And the fact that we only get two episodes to see that happen as me crying because I want more of these characters and I honestly don't want to let them go.