Quick run-through:
Seol-Woo proves just how effective he is at what he does and nabs his prize of the wood carving. He also proves how unwise he is by counting his chickens before they're hatched and causing irrevocable heartbreak that won't be so easy for him to mend, thus proving that when it comes to his job, he might be very smart, but when it comes to real life he's basically a child with a big mouth and with the propensity for causing pain when he thinks there will be no consequences for him. Unfortunately for him, there will be consequences.
The Episode in 10:
1. Plan B takes off splendidly. Of course it's all thanks to Petrov and that debt he owes Seol-Woo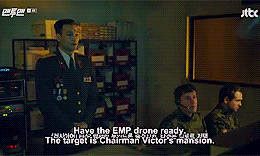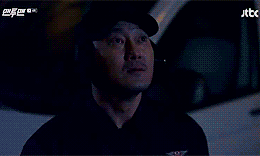 Plan B it turns out involves flying an Electromagnetic Pulse (EMP) drone over billionaire Victor's house. The drone, Seol-Woo gets, courtesy of Petrov who he'd met sometime before to give him an heads up and to inform him that Seol-Woo would provide him the evidence he needs for the Russian military to go after Victor, who Petrov believes has some shady dealings going on. Petrov had of course admitted that doing so would be quite tricky and Seol-Woo had promised that the drone would be their contingency plan. Unfortunately, the plan had to be put to motion and after Dong-Hyun electronically sends Petrov the signal, Petrov sends out the drone and his men activate it. Immediately, there's a power outage in Victor's house. Not wanting to alarm his guests, Victor has the celebration go on as planned, giving the air that the outage was all part of a surprise event and his people give a beautiful rendition of "Somewhere over the Rainbow" complete with lamps, and a beautifully glowing birthday cake. Whilst everyone's distracted by this, Seol-Woo slips away.
2. Seol-Woo finally gets the wood carving (why do I feel like this is not the end of the wood carving conversation though?)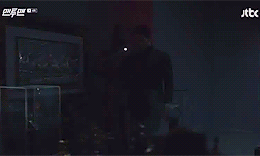 Whilst Un-Gwang and Mi-Eun sneak longing glances at each other (something both Do-Ha and Seung-Jae notice), Seol-Woo slips away from the party and makes his way to Victor's vault. He ducks when he can and disarms then knocks down the guards he can't avoid, in a brutally and efficient way that soon has him in the vault and staring at the wood carving. He breaks the glass and retrieves the carving then sticks his tracking device on it. He then places the carving on the ledge and Dong-Hyun uses a drone to pick it up.
3. Seol-Woo uses Do-Ha as a diversion tactic in a way that makes her swoon (although she probably hasn't registered that she's swooning quite yet)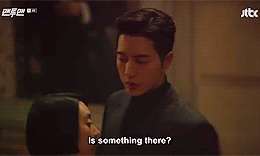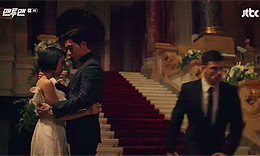 Whilst Seol-Woo carries out his steal the carving plan, both Do-Ha and Un-Gwang notice that he's not standing behind them. Do-Ha then sets out to look for him, unaware that Seol-Woo is at the moment being chased by Victor's men who've noticed him wandering around. He tries escaping them but is soon cornered. Thinking fast, he leaps down to the bottom floor where he runs into Do-Ha who's curious as to what he's searching for. The minute he notices the guards on him again, he twirls her around and pulls her close, giving the image of two lovers catching a break from the rest of the party. The men who run up to them walk away, not suspecting a thing, and Do-Ha breathlessly asks Seol-Woo what he thinks he's doing. Seol-Woo smiles as he tells her that he's done something bad and asks that she forgives him. With that said, he goes back to take his place behind Un-Gwang and Do-Ha joins them shortly after.
4. Seol-Woo continues to spin a tall tale, catching Do-Ha in his net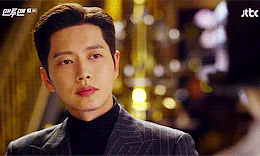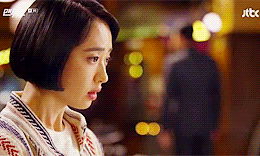 Just as Seol-Woo takes up his spot beside Un-Gwang, Victor is briefed about the EMP blast. Even as he's giving the order that the documents in his vault be retrieved, he's also informed about the fact that he's been robbed, and seconds later, in troops the Russian military, led by Petrov. The party logically comes to an end, and the guests all depart. Do-Ha then calls out Seol-Woo for them to have a private talk and brings up what just happened between them. Seol-Woo smiles as he reminds her that he'd asked her to forget about it, but Do-Ha's not willing to let the matter go. She notes that the first time she'd assumed he'd called her pretty because of security reasons but doesn't know why he did what he just did. She pleads with him to tell her the truth and Seol-Woo wonders to himself why people assume that others would automatically tell them the truth just because they ask. He then replies Do-Ha that he'd done that because she was all he'd seen that night. The words visibly startle her and Seol-Woo apologizes for crossing the line. As he walks away, he thinks to himself that during missions, one has to think quick on their feet. He then gets a message from Dong-Hyun informing him that he's gotten the carving and is on his way back to Korea. At the words, Seol-Woo turns back to look at Do-Ha who is clearly still in shock. He turns around and continues walking as he smiles to himself that the Moscow Mission is a success.
5. Seol-Woo comes up with his exit plan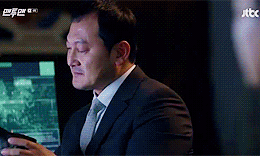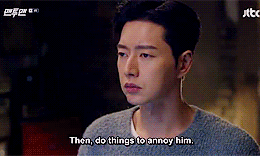 Back in his lair, Seol-Woo unlocks a secret panel in the wood carving and he and Dong-Hyun figure that the wood carving holds a third of a key. They're curious as to what the key would unlock and figure that they would have that answer when the locate the other two wood carvings. In the meanwhile, Seol-Woo buries the key in a jar filled with other keys (why do I get the feeling that that's a baaaaaaad idea?). After confirming that the next wood carving is with the royal family of Thailand, a delighted Seol-Woo moves on to the next thing on his plan: how to get out from underneath Un-Gwang's employ. Meanwhile, over in the apartment she shares with Song-Yi, a troubled Do-Ha flashes back to her embrace with Seol-Woo and Song-Yi informs her that what she's feeling is the first stirrings of love, and that it also confirms that Seol-Woo is also falling for her. Although Do-Ha seems definitely affected by the whole situation, she insists that the only person she loves, the one who makes her heart race and makes her angry as well is Un-Gwang. Song-Yi points out that it's not the same thing but Do-Ha is unwilling to listen. Back in the lair, Seol-Woo and Dong-Hyun come up with the different ways he can get out of Un-Gwang's employ. Seol-Woo is all for blowing himself up but Dong-Hyun shuts down that suggestion, stating that in Korea, that would just put Seol-Woo underneath public eye with the news coverage his death would get (hahahahahahaha. Seol-Woo's depressed expression at not being able to blow himself up is gold!). Dong-Hyun also shoots down Seol-Woo's suggestion of a car accident. He then suggests that Seol-Woo should merely do everything he can to annoy Un-Gwang and then resign. When he adds that doing so would make Seol-Woo dead to Un-Gwang, Seol-Woo agrees with the plan.
6. Seol-Woo puts Plan "Annoy Un-Gwang to death" in motion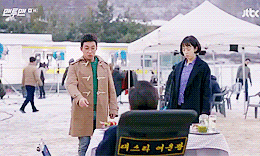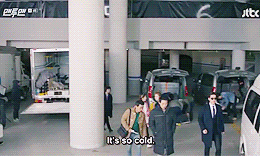 Working off his agreed plan with Dong-Hyun, Seol-Woo sets out to annoy Un-Gwang, starting by sitting on Un-Gwang's seat on set and refusing to budge when Un-Gwang arrives. He's rude and grumpy as he stalks off. Unfortunately for him, Un-Gwang assumes he's not feeling too well and lets him off. He's especially jovial because to him, Seol-Woo's like a brother. It is this same mentality that has him not taking offense when a sullen Seol-Woo stomps over to the car and doesn't even open the car door for Un-Gwang. Do-Ha meanwhile assumes that Seol-Woo's acting out of jealousy because she'd asked Sang-Sik to hug her (to confirm if it's the hug or Seol-Woo himself who has her all fluttery inside), and so she doesn't address Seol-Woo's unprofessionalism.
7. Seung-Jae and In-Soo's power tussle continues although In-Soo's close to having the upper hand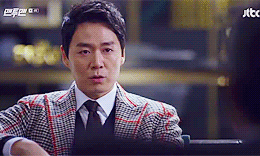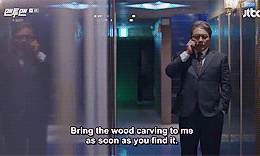 With Victor's arrest, Seung-Jae's oil deal with the Russian tycoon falls through, thus leading Seung-Jae to worry that people will think him not living up to his grandfather's legacy. In-Soo makes a dig about the pitfalls of people being arrogant and Seung-Jae rightfully assumes that In-Soo's talking about him. He then brings up the slush funds and the agent that In-Soo had killed without consulting him first. In-Soo replies that they have a lead on the wood carvings and that Seung-Jae shouldn't worry. He would get the carvings to the rightful owner soon enough. After leaving his meeting with Seung-Jae, In-Soo calls Ki-Chul who's in the middle of assembling a rifle, and on whose walls is a mystery board complete with strings tying various people together including Un-Gwang, Do-Ha, Seol-Woo, Dong-Hyun and Tae-Ho. Ki-Chul reports that Dong-Hyun has the carving and promises to retrieve it and find out who the ghost agent is.
8. Seol-Woo keeps confusing Do-Ha, adding to her misbelief that he actually likes her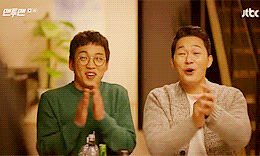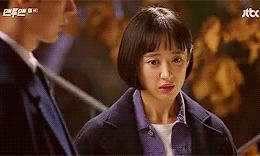 Back in the house, Un-Gwang throws a mini party for his staff members to celebrate their launching their own agency. Seol-Woo uncharacteristically chooses to drink at the table and Do-Ha who still believes he's acting that way because he likes her sends him a text that they should speak after dinner, and then starts chugging down her own drink. She drinks so much that everyone notes how unruly she becomes when drunk and just as Un-Gwang wonders who would save them from drunk Do-Ha, Seol-Woo rises and chugs down the half a glass of soju that Do-Ha had been about to drink. When Do-Ha pours a full glass and tries drinking it, Seol-Woo chugs that down as well and barks at her to stop drinking. Do-Ha immediately assumes that he's doing so because of his worry for her and because he likes her, and so meets with him outside the house to talk about his unrequited love for her (hahahahaha. Do-Ha's face is comedic gold!!!). She apologizes for not liking him back and tells him that it would be best if he stops liking her. Seol-Woo replies that that wouldn't be a problem. Back at home, Do-Ha tosses and turns as she thinks about their conversation whilst Seol-Woo's completely distracted at his own work. It is only when he rises and then tapes Do-Ha's eyes in the pictures he has of her on the wall that he smiles in satisfaction (hahahahahaha. His smile of yes, good, that should work is killing me! Hehehehehehe).
9. Seol-Woo resigns as Un-Gwang's bodyguard. Poor Un-Gwang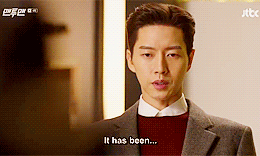 The next morning, Seol-Woo hands in his letter of resignation. Un-Gwang begs him to stay and even offers him more flexible hours and some time off as an incentive to stay. Seol-Woo however refuses to budge and instead makes his bow and takes his leave, and a sad looking Un-Gwang watches him leave. He's in bed, tucked underneath the covers when Do-Ha returns from her visit to her father who's in prison. Do-Ha assumes he's hungover but when a grumpy and sad Un-Gwang explains that Seol-Woo quit and he thinks he was lying about the sickness he claimed to have had, Do-Ha who still believes that Seol-Woo's in love with her replies that Seol-Woo is indeed sick, but that Un-Gwang shouldn't worry. She will go get him back. And so, she heads over to Seol-Woo's apartment.
10. Seol-Woo's 100% a jackass and his jackassery's about to bite him in the ass (and boy am I glad about it!)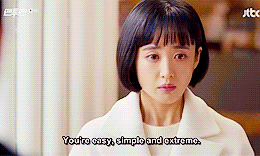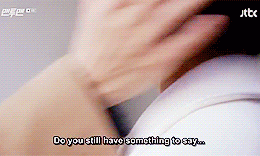 Seol-Woo meets with her at a coffee place and Do-Ha explains that she never meant for him to quit. She only spoke the previous night because she didn't want him to suffer from unrequited love like she once had and was trying to spare his feelings. As he listens, Seol-Woo thinks to himself that the ending to a relationship is more important than how it starts and so he cuts into her explanation and asks if she didn't understand what he meant when he'd told her the previous night that it doesn't matter. He looks incredulous as he asks if she really thinks he likes her, and then proceeds to eviscerate her with his words, calling her needy and obsessive and simple-minded, someone who barrels on with her own version of things without listening to what anyone has to say (ouch). He declares that she's not his type and that the only reason he'd held her at Victor's birthday party was because he'd been curious. Unfortunately, he'd forgotten how she so easily gets on a man's back without letting go. Do-Ha visible shrinks at the barrage of insults and begs him to stop, but Seol-Woo raises his voice and carries on relentlessly, ending it with a warning that she should forget about him and move on (damn! What an asshole!). With that said, he walks away, and Do-Ha, fighting back tears, calls him a jerk. Outside the coffeehouse, Seol-Woo receives a call from Dong-Hyun who tells him he would have to take back his resignation as they would need Seol-Woo's present cover to retrieve the second carving. Seol-Woo's  looks back at Do-Ha who's stepped out of the coffeehouse with a dazed expression on her face. Seol-Woo walks up to her and as he does so, tells us that love is a useful tactic and form of deceit used by secret agents. HIs present target? Cha Do-Ha. As he steps up to Do-Ha, an upset Do-Ha wonders what else he has to say, and Seol-Woo leans forward and kisses her even as he thinks to himself that Do-Ha's just one of the many assignments he's had, but he has a bad feeling about this particular one.
Character I wanted to bitchslap: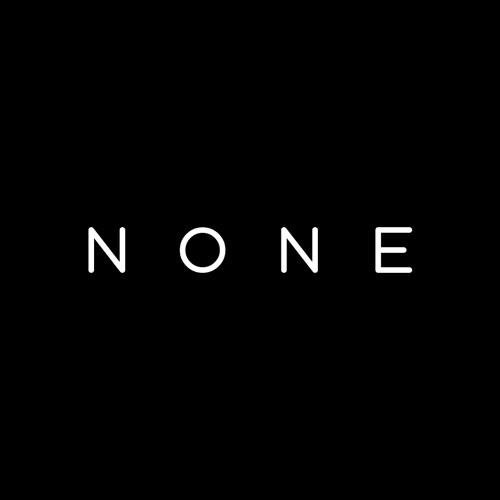 No one in this episode. Although Seol-Woo came really close in that coffeehouse.
Headache inducing moment: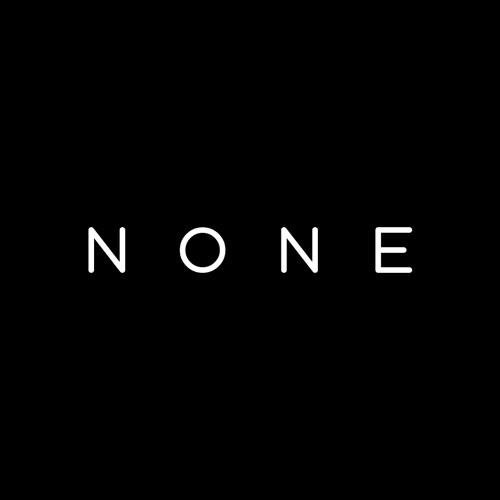 None in this episode.
Alcohol Rep: 
This episode's a Cuba Libre. It looks pretty simple and straightforward on the outside, but still packs quite a punch, especially in that final scene. Sure the comedy abounds (although I definitely missed getting some more backstory for Un-Gwang) and the spy-action sequence looks pretty sweet, it is watching Do-Ha who's always been a crazy fangirl, Un-Gwang's biggest supporter and just a little bit in love with Un-Gwang as well, that captured by heart and broke it all in one fell swoop. To be honest, I wasn't a big fan of her in the beginning but this episode sealed my love for her. That open vulnerability and that surprising compassion and heart with how she wanted to let Seol-Woo down easy just made me get all the feels. In that moment, she was a woman who had once experienced hurt and didn't want to inflict that pain on anyone else. And that is why that final scene of Seol-Woo eviscerating her was so painful to watch. Because Do-Ha's already a bleeding heart and Seol-Woo just stomped on her bleeding veins and made it all so much worse. And right now, I sincerely hope that she makes things extra difficult for him. I hope she makes his life hell. And I sincerely hope she doesn't buy into any of the crap he wants to sell her on. She deserves infinitely better than whatever moronic thing he tries to tell her and I need her to show us another side of Seol-Woo: the Seol-Woo that has to deal with the fact that his slick lines and smooth apologies aren't going to get him anywhere at all! But only for one episode please. He still needs to fall in love with her so we can all laugh at him.