Quick run-through:
The past and present; fate and reincarnation; past memories and visions; victim and culprit; sanity and wisdom; truth and deceit. This episode perfectly blends so much contradiction, and leaves us with questions, theories, and the desire to find out what happens next.
Top 10 Moments:
There's a ghost in the works, and something tells me he just might be the third player in the crew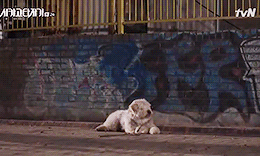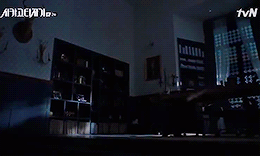 After apprehending the killer, an act which involves Seol using her martial arts skills to throw the man on the floor; a move that surprises Se Joo, the police show up to apprehend the killer and lead him away. Se Joo however is still insistent that Seol is an accomplice of the killer and he proceeds to grill her about what she's doing there and how she got in (you have a very funny way of saying thank you Se Joo). The questioning stops however when Seol collapses. Meanwhile, Shaggy D decides to take a rest when suddenly a ghostly form rises from within him and then flies out to take up its place in CT. Well would you look at that. So does that mean CT's looking out for Se Joo and likes him and Seol together or is that typewriter playing a long con?
2. The present imitates the past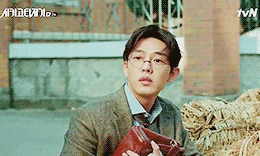 When Seol comes to, she's thrilled to find that she's in Se Joo's bedroom. After receiving a call from Bang Jin with whom she shares the good news, she goes wandering around Se Joo's apartment which is airy and stunning and filled a lot of books (I'm having beauty and the beast flashback. Because wow, I want to live in that house!). A door swings open and Seol steps into Se Joo's writing space where she's drawn to CT. As she draws closer to it, she sees the backs of two mens' heads (I'm guessing Se Joo and our mysterious second guy). The closer she comes to CT, the more she catches just a little bit of glimpse of the side profile of the mysterious man. As she's about to make contact with the keys, Se Joo bursts in (drats! Dude you've got horrible timing!). He's livid that she's once again in his space and wants to kick her out. But her stomach grumbles and because Se Joo's all bark, he makes her some ramyeon. As she eats, he grills her about where she learned to use a gun and why she gave up shooting. She replies that when they get closer, she will tell him as everyone she's told about her reason for quitting always bail on her. Se Joo's not willing to listen. He just wants her out of his house, and is quite grumbly and unwilling to admit that Seol saved him. When he gives it away that his hands's hurting though, Se Joo offers to help him type out his manuscript and Se Joo spends the entire time smiling goofily at her reactions to what she's reading (he's so smitten). As she types and he looks across from her, they spin around until reality dissolves and now we're in the 1930s with their dopplegangers doing the exact same thing: Seol's typing for Se Joo and Se Joo's staring at her like a man he loves. He shakes himself out of it and snaps at her to hurry up, but Se Joo snaps back that his handwriting's horrible and it's not her fault he got drunk and injured his hand. The next morning, Se Joo's injury means he can't drive his motorcyle and he instead runs into a pile of hay. Se Joo laughs at him but perks up when he offers her money to go help him deliver his manuscript on time. Seol simply steals the bicycle and tells him not to bother with the submission: his write up had been crap (damn). He howls her name in frustration: Yoo Su Yeon (finally, she has a name!). Se Joo and Seol then return to their present, both admitting that something feels strange, except all thoughts of the strangeness is eclipsed by the fact that they're currently experiencing an earthquake, which unknown to them is only happening in the house. Everywhere else, is earthquakeless (yes I just made up that word). Curiouser and curiouser.
3. A deeper look into the Baek household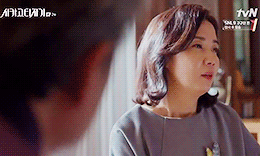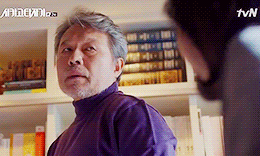 News about the attack on Se Joo's all over the news, and is the usual way of sensationalizing such stories, the media's abuzz with talks that the killer was inspired by Se Joo's novels. So Hee watches this event with a happy smirk, and tells Tae Min that Se Joo's always been effective at causing problems for others (bitch!). Not content to gloat to her son (Tae Min shut her down fast), she takes a cup of tea to her husband Do Ha, who's also reading up on the news and tells him that his son's all over the news. Do Ha points out that Tae Min's the only son he knows, heck, they even got a DNA test done. But So Hee's not satisfied. As far as she's concerned, Do Ha might have faked the test results (ha. So he cheated on her or does she think he cheated on her?). Do Ha's not here for the crazy, and he points out that So Hee already got Se Joo kicked out 10 years prior. Isn't that enough? So Hee though is obsessed because she believes Se Joo built his mansion in the neighbourhood so he could be closer to Do Ha. At this point, Do Ha points out that it's because of her their children turned out the way they have. She wonders if he's saying there's something wrong with her kids or if he's calling her crazy. When he responds by telling her to go see her psychiatrist, she pitches a fit. Outside his office, Do Ha's met with even more drama as Tae Min informs him that he's going to be publishing his novels with Se Joo's publisher. This is not going to be good.
4. Seol says goodbye to her fangirl ways and Se Joo has no one to blame but himself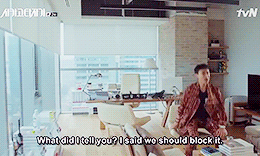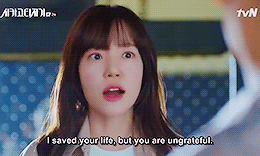 Se Joo's secretary comes calling with bad news. A reporter claims to have gotten the scoop that the killer had been sending messages to Se Joo for three years. These messages it would seem have some sort of direct connection to Se Joo's latest novel, thus turning the entire situation into some sort of copycat killer mess. Se Joo heads straight to his publisher where Ji Seok, his editor, has been fielding calls from numerous reporters who've all gotten wind of the scoop. His words that the killer sent his letters to the publishing company and not Se Joo's private residence falls on deaf ears as no one believes him. When he points out that the anonymous tippers sounds like someone who was present and had overheard Se Joo's conversation with the killer the night Se Joo was attacked, they both immediately connect it to Seol and Se Joo storms off (not good), only to stumble on a conversation between some workers at the publishing company who also believe that Se Joo stole his idea from the killer and must in fact have a ghostwriter. Meanwhile Seol who's still looking for Shaggy D runs into Tae Min at the vet. She helps him move a car that's blocking his car and as payment asks for his autograph because he and Se Joo are the literal idols in their genre. As she comments that his debut novel: fate was really inspiring, Tae Min's face changes (hmmmmm, interesting), especially when he confirms that she didn't like any of the other novels that came after. Their conversation though is interrupted by Se Joo calling and Seol is all smiles as she runs to go meet him. Except when she gets there, Se Joo accuses her of having blabbed to the press. He blames himself for having let his guard down, and when a furious and tearful Seol wonders why he's suspecting her, he replies that only him, the culprit and her could have known the truth. The killer isn't talking, he certainly didn't blab, which leaves Seol to have been the one to jab (dude, the killer might be silent now but what if he has friends or someone he'd told before coming to your house? Or do you think the guy's been quiet all his life. For a writer Se Joo, you sure aren't being objective in this situation are you?). He makes to walk away but a furious Seol shouts at him and says that she's saved his life, and done him favours and yet he's kept his guard. He thinks he will always be successful but one day, he's going to hit rock bottom and will look around for someone to help him, but nobody will be around. Se Joo, ever proud condescendingly replies that he will never need anybody's help. He makes to leave but Seol grabs him and throws him on the floor, and tells him that she should never have saved his life. Next time, she will just leave him to die.
5. Se Joo's ultimate fear is exposed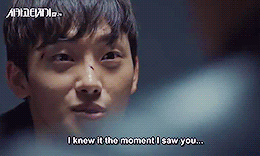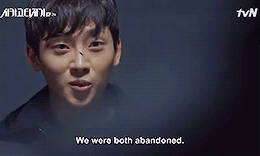 After leaving Seol who declared that her fangirl days are over, Se Joo heads to the police station to talk to the culprit who apologizes for his sister revealing the details of their encounter (see Se Joo. You should have gone there first). The culprit then goes on to call himself Se Joo's muse, just as Se Joo's his muse. Se Joo of course shoots down the words but the culprit declares that he and Se Joo are very much alike. He's done his research into Se Joo's past, knows that Se Joo's relatives took his parents' death insurance and migrated and wonders why Se Joo left the Baek household. He figures that it's because Se Joo like him had been abandoned and fears being abandoned again. Se Joo replies that he's nothing like the killer, and no, the killer is not his muse. When the killer insists that he was inspired by Se Joo's writing, Se Joo replies that the killer killed for attention. The killer now feeling betrayed accuses Se Joo of being the one responsible for him dying now, and that he hopes Se Joo feels death through his own words (a lot of people wishing you dead here Se Joo. That's gotta be scary).
6. Death's knocking close on Se Joo's door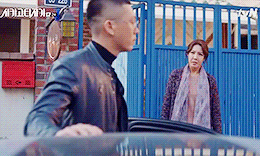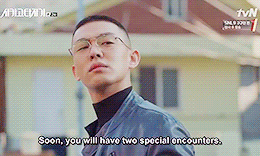 With the ginormous foot he's put in his mouth, Se Joo gets Seol's address and heads to her house. Unfortunately for him, Seol's out, and she left her phone behind with Bang Wool. Se Joo's about to get into his car when Bang Wool's abilities shines through and she comments that she can see he's feeling very unstable. Death, madness, delusion, anxiety, fear, resentment and obsession are all bad energies that surround him. She can see that he's very close to death and that he meets a lot of people but can never tell who's good or who's bad. She cautions that he will have two special encounters and how they pan out will determine if he survives (very ominous).
7. The killer offs himself and makes Se Joo's life even more miserable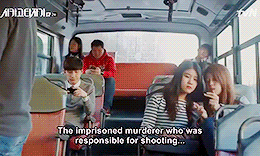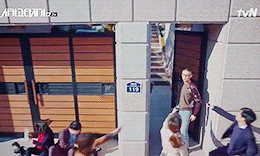 Se Joo's unable to write as he can still hear the killer's words echoing in his head. And as if it's not bad enough, he wakes up to Ji Seok ordering him not to put on the TV, listen to the news, pick up his calls or go outside. Of course Se Joo doesn't listen and so is able to watch the breaking news announcing that killer's committed suicide and in his suicide note blamed it all on Se Joo (of course he would. Se Joo already called it that the killer's just looking for attention and the man's now gotten it). Se Joo steps outside his apartment and is surrounded by a swarm of reporters who all want to know the same thing: was Se Joo responsible for it all?
8. Ji Seok's greed leads him to possibly doing something shady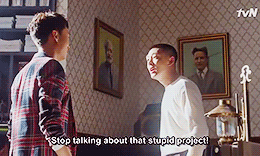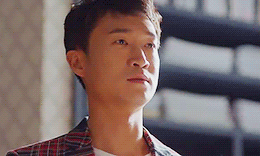 It's been a month since the killer's suicide and word around town is that Se Joo's lost his mojo. Even the shady reporter who started it all: reporter Song, comes calling to confirm the reports. It turns out that the reports are true as we see that Se Joo's in a slump when Ji Seok goes to visit him. The doctor's diagnosis is that Se Joo's suffering from PTSD and burnout (which is perfectly understandable. Like the guy was stalked, attacked, his stalker committed suicide and then blamed everything on him. Like come on. Give the poor man a break!). Ji Seok's focus though is on Se Joo meeting his deadline and them not losing money (greedy scum), and when Se Joo out of frustration wonders if Ji Seok's volunteering to write his story for him, Ji Seok suggests they get a ghost writer. Like any sane author who takes pride in his work would do, Se Joo kicks him out and promises to get the story out before his deadline. Ji Seok however goes to a bar and then proceeds to call the ghost writer: Yoo, and makes him an offer. This is not going to end well.
9. The past and present collides and creeps Se Joo out. Not like anyone can blame him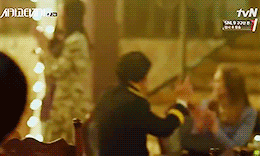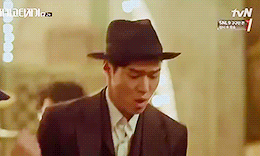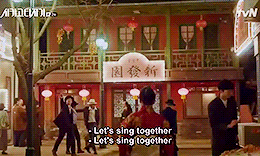 After yet another day spent typing nothing, a frustrated Se Joo pushes everything off his desk, including his laptop. He then settles into a chair right beside the typewriter and dozes off, which then takes us back to the 30s where Se Joo's typing away at the Carpe Diem club and is soon joined by the third person in their group: the elusive cap wearing, dapper looking friend who wants him to live a little, after all they're in Carpe Diem. The man therefore pulls Se Joo onto the dance floor where they join Su Yeon who's dancing happily (although she kind of sucks at it. Hahahahaha). All three of them proceed to have a merry time dancing away, and Se Joo wakes up. He fields another call from Ji Seok trying to bring up the ghost writer subject but Se Joo brushes him off. He then moves to his laptop, but finds that he's broken the laptop screen. He notices the typewriter and makes to touch it. Except when his fingers come in contact with it, he sees himself, Su Yeon and their third friend, walking and singing down the street. Se Joo, ascribes it to him having been drinking and sits down with the typewriter to type. Except, he still can't concentrate and so tries to smoke. He doesn't find a lighter but a matchbox and when he strikes the match, he matches it to the matchbox his 30s' counterpart had next to him whilst he'd been typing at the club. The sight scares him and Se Joo runs out of the house.
10. Things get more interesting. Interesting for us. Complicated for Se Joo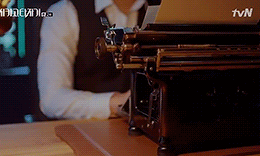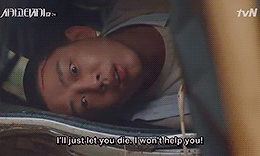 Se Joo drives into the rain, his mind working a mile a minute as he tries to figure exactly what is happening to him. He wonders if he should kill himself, seeing that a writer's only good alive if he's writing. In his distracted state, he doesn't notice the deer on the road until it's almost too late and swerves to avoid hitting the deer. Except this sends his car flying over the bridge and as his car slowly descends, he panics, crying to himself that he never really had made up his mind if he wanted to die or live. Meanwhile, over at Se Joo's house, an unknown man walks into Se Joo's writing area, sits in front of the typewriter and starts tying. We pan up to see that it's the same man from the vision: the third person of their group (so is he real? As in the ghost writer Ji Seok hired. Or is he an actual ghost writer?). Back to Se Joo. His car's overturned and he's bleeding. We see someone holding a shovel and wearing a rain coat come closer to him and he weakly calls out for help. Except when she steps closer, he notices that it's Seol and remembering her last words to him that she should have left him to die, starts to scream when she raises the shovel (hahahahaha. Poor Se Joo).
Character I wanted to bitchslap: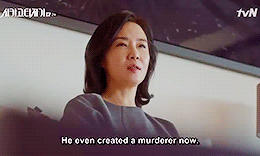 Honestly, let's ignore her creepy smile at the seeming downfall of Se Joo. The fact that she dared blame the victim for the actions of his stalker, that she dared accuse Se Joo of being a murderer has me so pissed. Sure we know it's jealousy that's driving that statement but I still can't get over the fact that she's representative of a society that would hear that a man was accosted in his home by a serial killer who's delusional enough to accuse the writer of being responsible, and blame the writer for it. Honestly, it's despicable.
Headache inducing moment: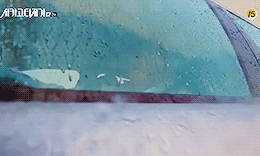 I know we just got started, and I know there's no way Se Joo would die just yet. But it didn't stop my head from pounding and my heart from beating so hard it almost popped out of my chest because woah, that was some fall. That he survived, is conscious and has just a little blood on his head is testament to the power of kdramas. Cuz if that was real life, we all know he's most likely not going to survive that.
Alcohol Rep:
This episode's a Gin Rickey, another prohibition fave. Refreshingly delicious with that hard hitting edge. Simple on the outside but remarkably complex with all its hidden layers. It's so intoxicating and leaves us wanting more, with so many questions, chief of which is, is the third man the embodiment of the ghost in the typewriter? Or is he real? Or is he reincarnated in the flesh and blood man that we saw? Because so far, we've seen two of our reincarnated friends, but not the third. Also, what happened to their friendship. Because Su Yeon's face when she held the gun to the back of their heads in Seol's flashback proves that something went wrong. Were Se Joo and our third mystery man revolutionaries that used the written word to spread their propaganda? Was Su Yeon working undercover and so had to eliminate them? Because the tomboyish dancer looks way different from the Su Yeon who held a gun to them with tears in her eyes. Also, are my suspicions about Fate being Se Joo's novel that was stolen by Tae Min, thus explaining the distance between the boys and why Se Joo looks pained every time he sees the book, true? I love how the mystery in the drama is developing, and how we're tackling the hard questions: is the victim to blame even though the culprit believes that the victim urged them on? Are we to despise writers who suffer from writers block and then hire a ghost writer to help them finish their story? What is more important? Artistic integrity or getting the story out, especially with how rabid fans can be these days and how demanding they are about their favourite artist's work? Chicago Typewriter has us taking a step back and asking so many questions and it does that in only an hour+ of superb storytelling, which in itself deserves a round of applause.